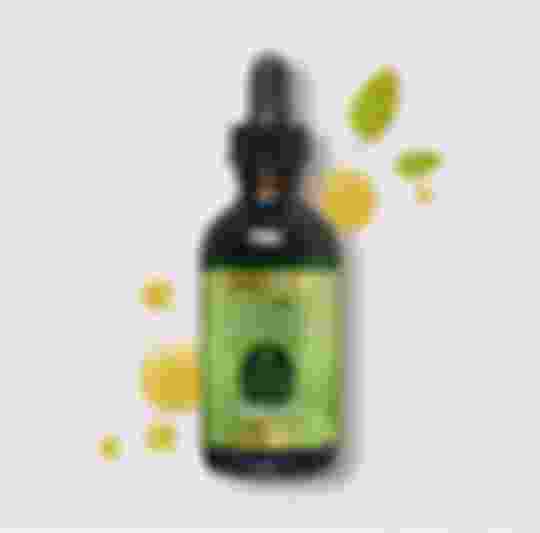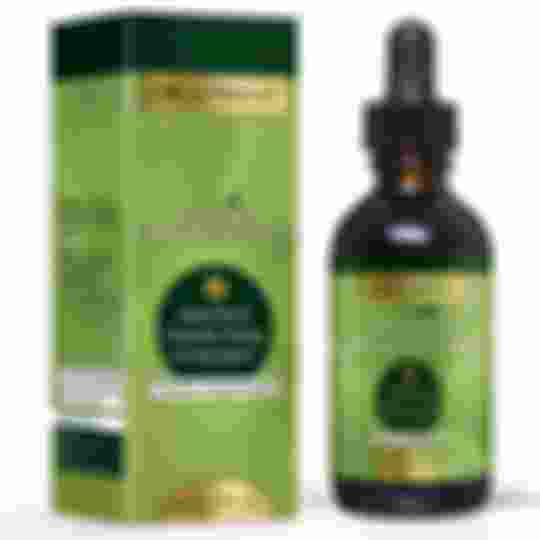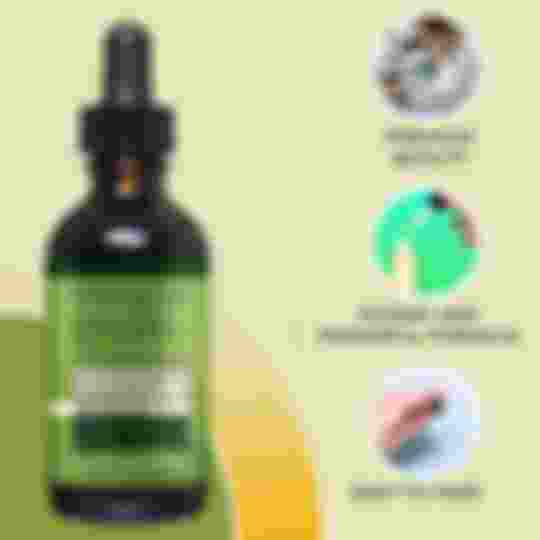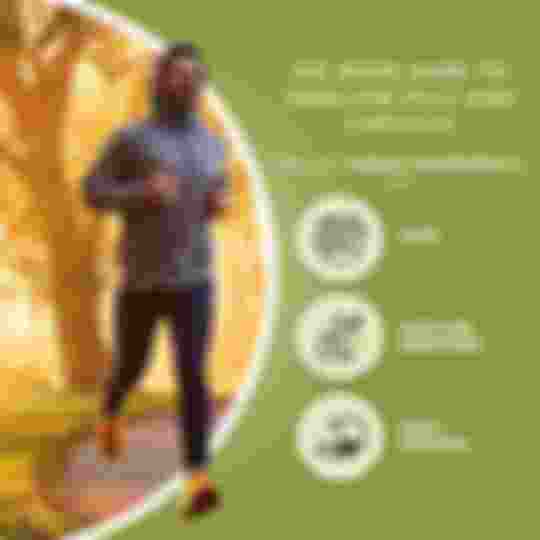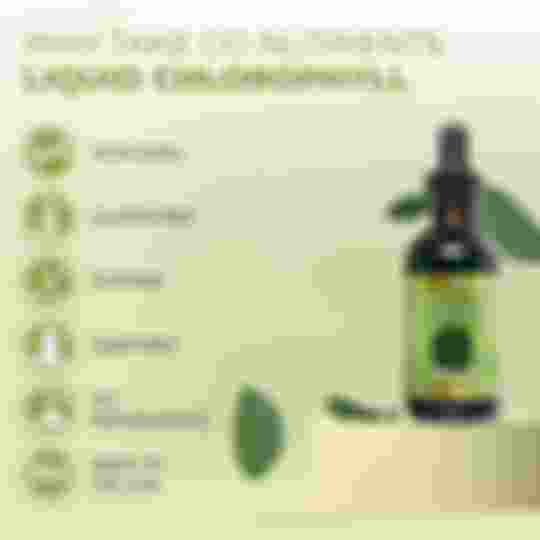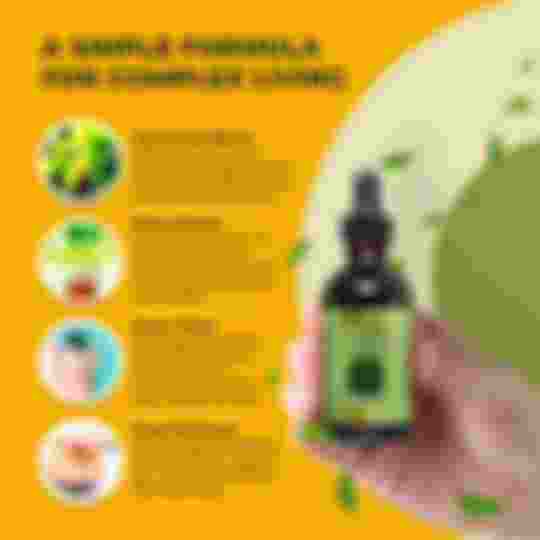 Liquid Chlorophyll
Go Nutrients
May help neutralize body odor

Improves skin and gut health

Removes toxins from the body

Helps reduce inflammation

Has a fresh peppermint flavor
Save 10% when you select the 3-Pack bundle
May help neutralize body odor

Improves skin and gut health

Removes toxins from the body

Helps reduce inflammation

Has a fresh peppermint flavor
Save 10% when you select the 3-Pack bundle
Looking for a way to improve your skin and gut health? Liquid Chlorophyll may be just what you need!
Go Nutrients' Liquid Chlorophyll is derived from plants, and is rich in antioxidants and other nutrients that are beneficial to the body. This natural product can help to improve skin tone and texture, as well as reduce digestive issues.
Simply mix Liquid Chlorophyll with water or your favorite juice and drink it once or twice a day. You'll start to notice a difference in your skin's appearance and your overall energy levels in no time!
So, if you're looking for a natural way to improve your overall health, give Liquid Chlorophyll a try! You won't be disappointed.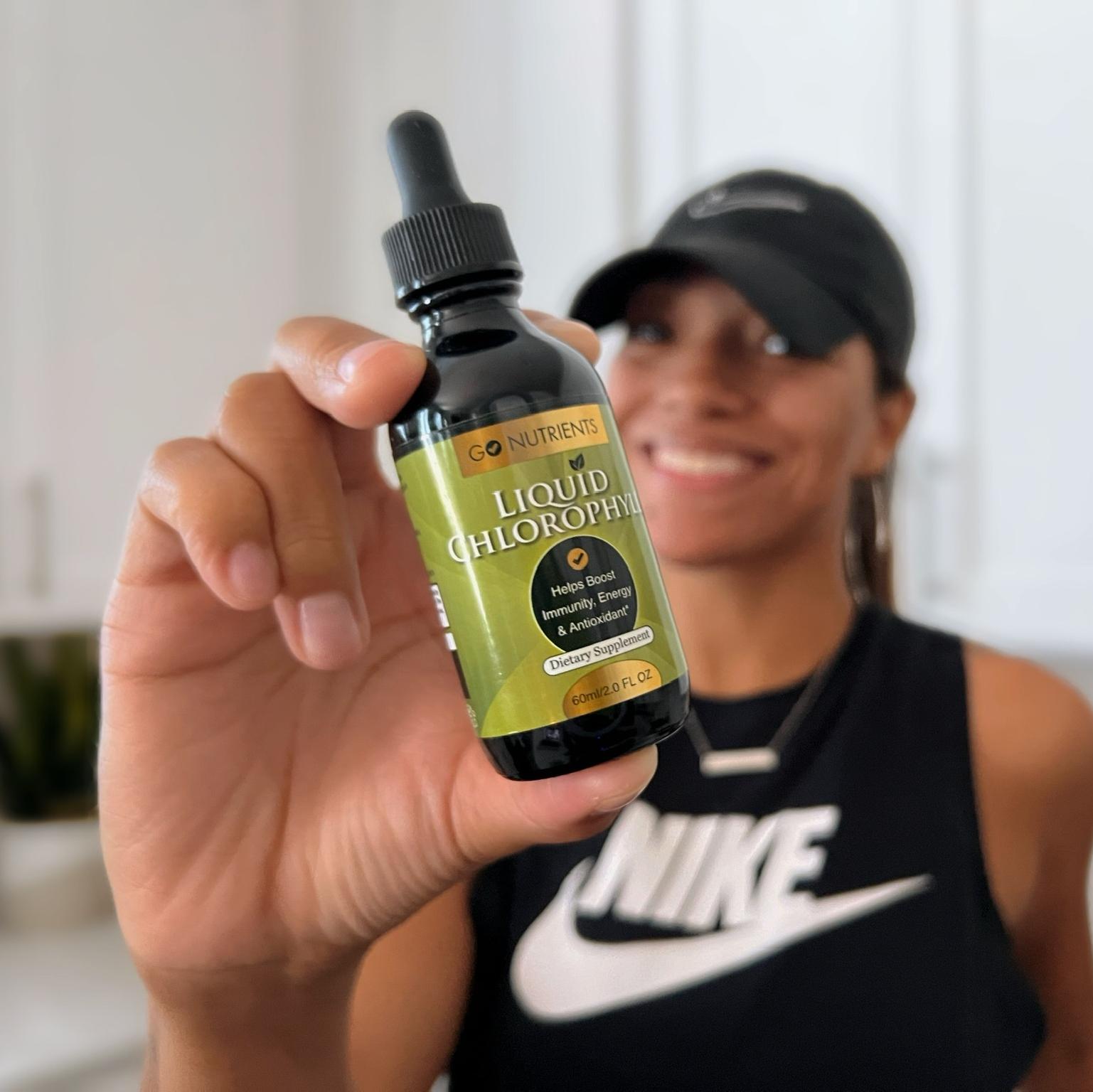 Other Ingredients
USP-Grade Kosher certified vegetable glycerin, purified water, MCT oil, organic peppermint oil
Enjoying Go Nutrients Liquid Chlorophyll couldn't be easier. Shake Well. Just take 15 drops directly in the mouth or mix in water 1 to 3 times a day. 

What are the ingredients?

Go Nutrients Liquid Chlorophyll contains only the highest-quality, organic ingredients including:




Chlorophyll ( Sodium Copper Chlorophyllin) from Mulberry Leaves

Copper

How much Liquid Chlorophyll should I order?

On average, new customers order 3 bottles. That's what we recommend to start. However, because it's our best value, many customers enjoy our 6 bottle package.

Can I take it with my other medications?

Liquid Chlorophyll uses all-natural ingredients. As such, Liquid Chlorophyll is safe to use and produces no known side effects. As always, consult your physician before beginning any new supplements, as they may interact if you are taking prescribed medications.

When will I receive my order?

We typically ship Monday through Friday, and always within 24 hours of receiving your order. Depending on your location, please allow between 2 to 7 business days within the U.S.

What if Go Nutrients Liquid Chlorophyll doesn't work for me?

Go Nutrients Liquid Chlorophyll was created to work. If for any reason at all you are unsatisfied with your purchase, just let us know and we will refund even empty bottles without question. You're always protected by our industry-best 90 day Money Back Guarantee. 




We hold ourselves to the highest manufacturing standards in the supplement industry. Our products are subjected to rigorous third-party testing by multiple independent laboratories. These tests ensure our formulas contain only 100% pure ingredients and are free of any dangerous heavy metals or biological contaminants.


Go Nutrients is dedicated to bringing cutting-edge scientific advancements to regular people who want to optimize their mental and physical health. All of our products are not only tested at our lab, but at an independent third-party facility, too — so you know what you're getting is safe and effective. We're also committed to amazing customer service. If you have any questions or concerns, please call us at 800-476-2490 or email us at support@gonutrients.com.

Is it safe to order online from your website?

Your privacy is our #1 priority. We've taken all the necessary precautions to make sure your information is protected. We use the latest SSL encryption technology to ensure complete and total privacy and security.
★ ★ ★ ★ ★
"I have been suffering from stomach issues and acne for years, but after starting to take Go Nutrients Liquid Chlorophyll drops my skin has almost completely cleared up! These supplements are really working wonders."
— Debra M.
★ ★ ★ ★ ★
"I love how it Go Nutrients Liquid Chlorophyll makes me want to drink more water with the subtle peppermint flavor. The other one [competitor brand] tastes like dirty metallic water. I've been trying it for 2 weeks now and have already noticed less bloat."
— Paula W.
90 DAY MONEY BACK GUARANTEE
We believe, "Happy Customers" are the best advertising, which means if you're EVER unsatisfied with anything you buy from us, you have a full 90-days to try it out, during this time you can return any unused portion for a full refund.
Order today and try it out for yourself. If you don't notice a huge shift in the way you feel, just let us know you weren't satisfied and we'll send you a 100% refund on your order. It doesn't matter if it's next week or 1 month from now!