90-Day Money Back
Guarantee
Free US shipping on
orders above $50
90-Day Money Back
Guarantee
Free US shipping on
orders above $50
"...it has exceeded all of my expectations. I'm very happy with the results and will be purchasing again!"

- Cibelys R. Verified Buyer
90-Day Money Back
Guarantee
Free US shipping on
orders above $50
Looking for an all-natural way to improve your overall health and well-being? Look no further than our liquid chlorophyll! Our herbal supplement is rich in vitamins, minerals, and antioxidants, making it a great way to boost energy levels, improve skin issues, neutralize body odors, and more.

Chlorophyll is the green pigment found in plants that helps them convert sunlight into food. When taken orally, chlorophyll can help detoxify the body by binding to heavy metals and other toxins and eliminating them from the body. Chlorophyll is also a natural deodorizer, so it can help neutralize body odor.

In addition, it may help improve digestive Issues by stimulating the growth of beneficial bacteria in the gut. It can also aid in weight management by helping to reduce appetite and cravings. Finally, chlorophyll may help boost immunity by increasing the production of white blood cells.

So, if you're looking for a natural way to improve your overall health, give Liquid Chlorophyll a try! You won't be disappointed.
Helps boost energy levels*
Helps improve skin conditions*
Helps eliminate body odors*
May help with digestive issues*
May help reduce appetite*
May help boost immunity*
Ingredients
USP-Grade Kosher certified vegetable glycerin, purified water, MCT oil, organic peppermint
More About Our Drops
How To Use
Suggested Use:
Add 15 drops to 8oz of water or take directly in the mouth.

When to Take:
You can take it in the morning or during the day, before or after meals.

How Much to Take:
Adults and children over the age of 12 can safely consume 100 to 200 milligrams of chlorophyllin daily

Frequently Asked Questions
Customer Reviews
100
reviewers would recommend this product
Write a Review
Ask a Question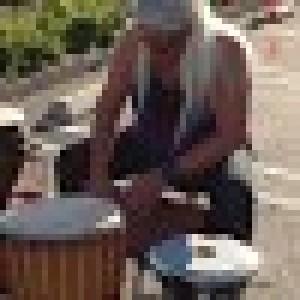 DS
02/09/2023
Dion S.

United States
I recommend this product
Liquid Chlorophyll
Just started using it but I use other GoNutrients supplements ie: Liver Edge and Intestinal Edge successfully. Love❤️ their products!
01/13/2023
Melinda P.

United States
It's a terrible taste I couldn't take it
12/18/2022
Mr K.

United States
I recommend this product
Good product
Still using the product, noticed a few changes mostly energy and sleeping